Introducing: Your Personal Power Symbol
"It's Your Name & Your Birth Manifested
As A Unique Symbol"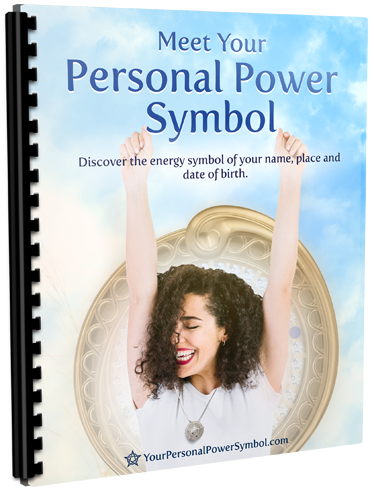 Meet Your Personal Power Symbol
This remarkable 30-page report is available for
immediate download and yours FREE when
you register to create Your Personal Power
Symbol .
See your Power Symbol & other
great gift ideas
What is a Personal Power Symbol?
It's Your Unique Energy Vibration Manifested
as a Stunning Sacred Geometric Design
What's Does Your Personal
Power Symbol Mean?
It Reveals The Life Path Your Higher Self
has Chosen To Express During this
Incarnation
What Does Your Power
Symbol Do?
As a meditation tool, it changes limiting
belief patterns.
As a charm or talisman, it attracts and
discharges subconscious energy.
As a magnificent art piece, it looks stunning
and attracts the interest of like-minded
individuals.
Your Personal Power Symbol works because
symbols speak directly to subconscious mind
where negative patterns exist